Benjamin Turnwald Dentistry: Bringing You a New, Fresh Approach To Dentistry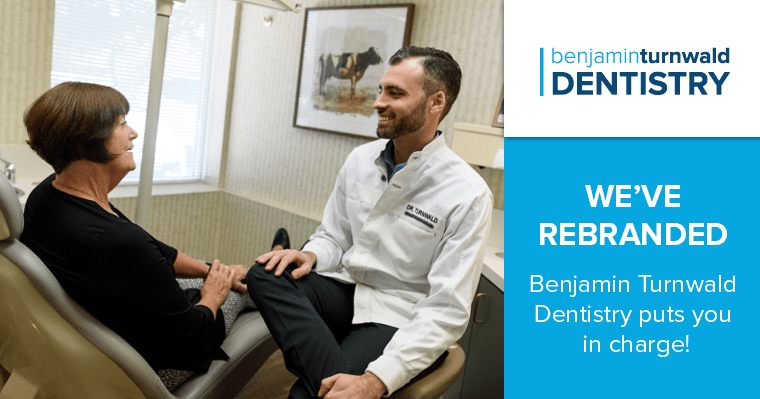 Our dental office has a new brand and new message with the same level of devoted care many of you came to know and love from Dr. Benjamin Turnwald.
As your healthcare advocates, we believe in comprehensive care in helping you smile AND starting a lifelong relationship. That's why Benjamin Turnwald Dentistry was born. Walk through our doors, and you'll enter a dental home where you're in charge of your oral health, and will never feel pressured into making a decision you're not comfortable with.
Here's what you can look forward to:
A Friendly, Caring Team
Think of us as professional hand holders. When you book your time with our Schaumburg Dental Team, that time is reserved for you! From start to finish, you're treated like the star with friendly, personalized care. Do you fear the dentist? Tell us what you need, and we'll tailor your appointments to be as comfortable as possible.
All About You
Benjamin Turnwald Dentistry is a relationship-building dental office – not "drill and fill." This means we take the time to get to know you and make our treatment recommendations based on you, not just your mouth. You'll decide how you want to proceed with your treatment plan with the support of our team right behind you.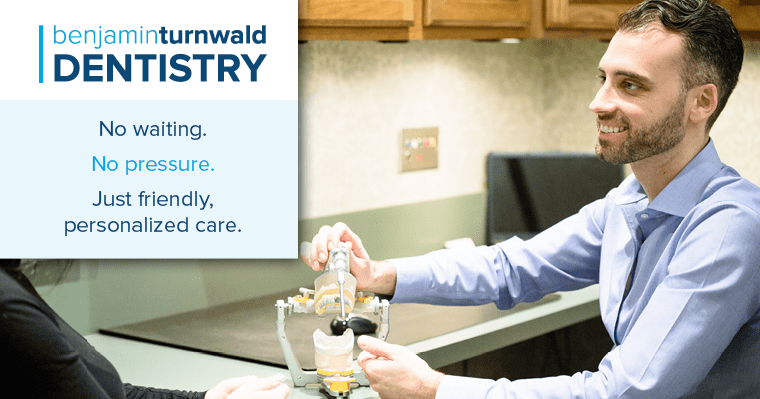 Judgement Free Zone
Has it been forever since you've visited a dental office? Are you worried you'll be lectured or judged about the condition of your smile? We promise to never judge you for your oral health. Instead, let's work together to develop a personalized plan to get you smiling again. We invite you to Our Difference page on our website to learn what you can expect from this dentist in Schaumburg, IL.
Making Dentistry Affordable
We don't want a dental problem to turn into a financial problem. If you're worried you can't afford dentistry, come talk to us. We'll come up with a plan to give you access to our comprehensive care without breaking the bank.
Come See Benjamin Turnwald Dentistry For Yourself
To celebrate the grand re-opening of Benjamin Turnwald Dentistry, we're promoting an exclusive offer. Book your cleaning appointment before Memorial Day, and you'll be entered to win a big screen TV! Refer your friends and family, and they'll be entered to win too! The more the merrier!
Wait are you waiting for? Come meet us and enter to win!
SaveSave